Special Prize - Brigantine Film Festival - June, 2013

OFFICIAL SELECTION! - MARBELLA, SPAIN - OCTOBER, 2012!
Winner - The Missing Screenwriter - Moscow-2012!
AWARD FOR BEST INNOVATIVE SCREENPLAY - Corinth Intern Film Festival
We're THE WINNERS - Moscow International Film Festival 2011!
Great News & Trailers Released!
Principal Photography is Complete!
Screenwriter Disappears Midway Through Moviemaking
Private Investigation Launched to Find Missing Screenwriter
Mysterious Cult May Be Linked to Missing Screenwriter
---

Crew Member Leaving
By John Fortin
In another line of strange occurrences plaguing the production of VM Productions' "Notes From the New World", Assistant to Director Colin Walsh has left the show citing outside possibly mafia related harassment...
[read more]



Crew Member Colin Walsh Leaves VM Production


---

Haunted Production?
By Timothy Starkweather
AP: VM Production's "Notes from the New World" suffered another setback this week when it was announced that The Theater Hub, a small live venue housing rehearsals for the film, will soon vanish. ...[read more]
---

The Show Goes On
By John Fortin
The show must go on, as they say in the theater. It's true in the film world as well. Even when the theater you rehearsed in is gone... [read more]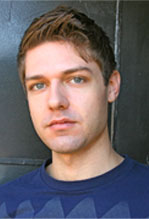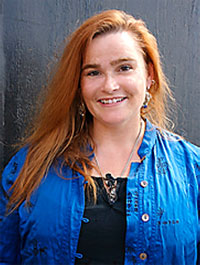 Brett Mack and Devorah Dishington Carry On