SCROLL DOWN FOR MORE!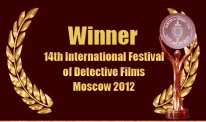 APRIL 25-29, 2012
THE MISSING SCREENWRITER
CONTROVERSIAL PRODUCTION ON SCREENWRITER'S DISAPPEARANCE
CLICK FOR THE FESTIVAL'S CATALOGUE PAGES!
www.detectivefest.ru (nomination 3.1 - category "Crime and Punishment").

CLICK AND LISTEN!

INTERVIEW WITH VITALY SUMIN BY THE VOICE OF RUSSIA REGARDING THE MISSING SCREENWRITER OF APRIL 14TH WITH DONNA WEST
was broadcasted to 160 countries in 38 languages on short and medium waves, in the FM band, via satellite and through global mobile communications network, including the Internet
SCROLL DOWN FOR MORE!
Film explores events surrounding the incidents during pre-production of last year's award-winning film, Notes from the New World. The Russian mafia and secret occult society may be involved. Director Sumin attempts to deflect suspicion—claims the film is a work of fiction.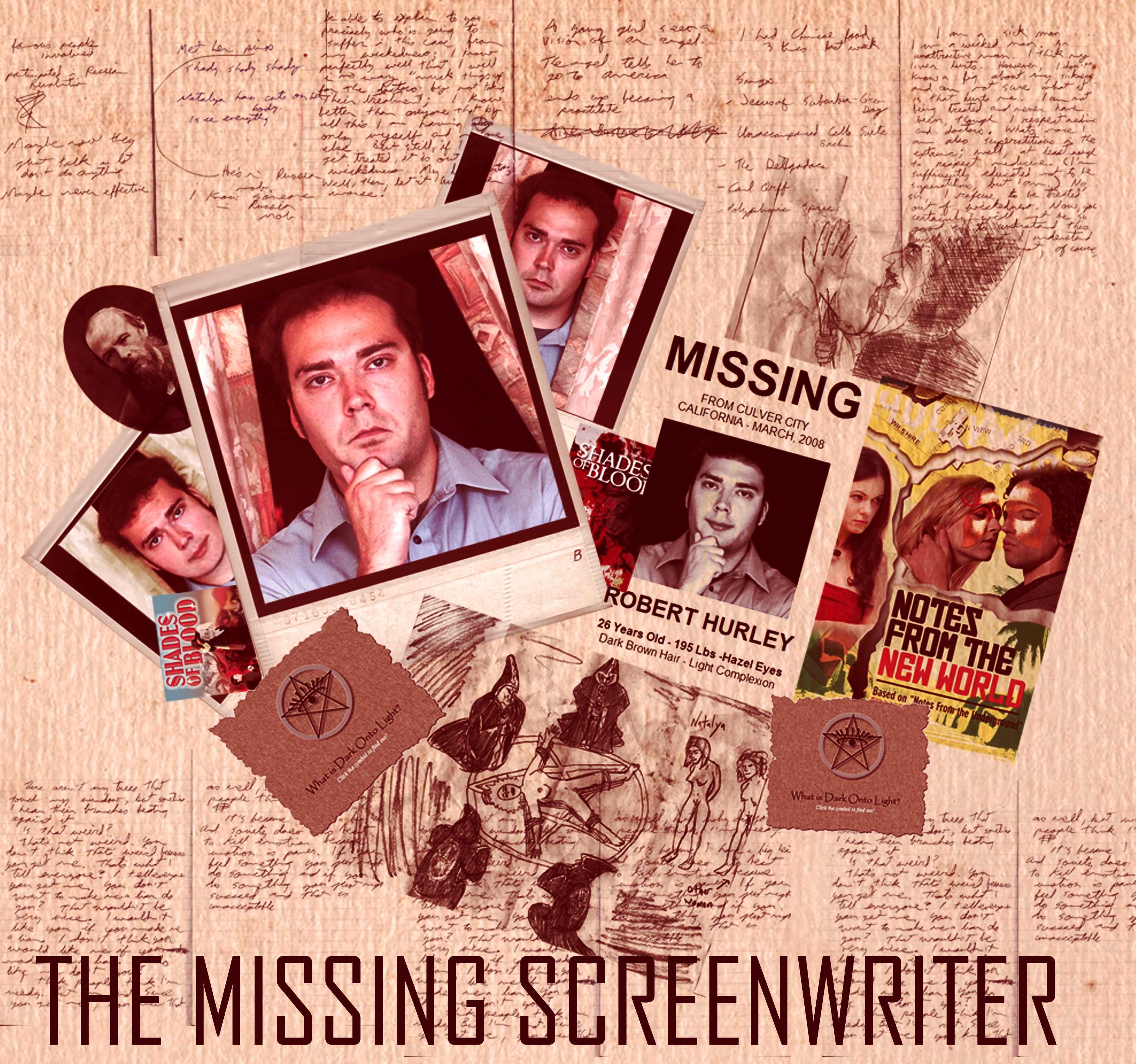 PRESS RELEASE - APRIL 16, 2012
The story on the screen, captured in a terse, verité style, is clear enough. During preparations for the filming of the Dostoevsky themed Notes from the New World, screenwriter Robert Hurly vanishes,, along with the only copy of the shooting script containing director Vitaly Sumin's handwritten notes. If those pages aren't found, production will be delayed by a month or more. This, in turn, would jeopardize the entire production.
At first, Sumin suspects that the screenwriter is holding the shooting script hostage in order to inflate his credit in the final film. But another theory soon comes to the fore—namely, that Hurley had run into trouble while researching the script, a contemporary re-imagining of Dostoevsky's Notes from the Underground. Both Dostoevsky's original story and the script delve into issues of human degradation and the underbelly of society.
Sumin launches an in-house investigation, to be carried out by key members of the film's cast and crew. Events are documented on video as they unfold. These include the discovery of Hurley's romantic obsession with the film's leading actress--and of his involvement with a prostitute with connections to the Russian mafia. The plot further thickens when he's also discovered to have ties to a secret spiritual cult in a plot twist reminiscent of The Da Vinci Code.
The Missing Screenwriter: Robert Hurley's Story also captures a production on the brink. In the course of the investigation, property is damaged and stolen, threatening messages are received demanding that the film be stopped, colleagues come under suspicion, and key members of the cast and crew choose to abandon the production..
The film has caused considerable consternation in the Los Angeles film community, particularly among screenwriters; while they've understood since the early days of Hollywood that they're regarded as expendable, this was taking it to a new level. Director Vitaly Sumin, meanwhile, has himself come under suspicion. Critics cite professional jealousy and artistic disagreements with Hurley, along with the fact that he chose to undertake an in-house investigation using actors and crew members—instead of contacting law enforcement. In typical directorial fashion, he was more interested in making a film than in discovering what happened to his colleague.
Sumin, for his part, insists that he is innocent of any crime. If screenwriter Robert Hurley is indeed missing, it's only because he never existed in the first place. Sumin admits that his main concern was making a film, but that it was intended strictly for entertainment purposes--as a faux documentary. He now realizes that—in making it so true-to-life--he's become a victim of his own success. He encourages everyone to view the film with an open mind.